Insights: When Emotions faces Analysis in Football, Is football the sport with the most varied opinions about how it should be played?
I think football is the sport with the most varied opinions about how it should be played. We can divide those in two empires: the empire of analysis and the empire of emotions. I wanted to treat a subject that everyone is confronted in football: When emotions face analysis.
A first part, and the most complicated one, deals with opinion's legitimacy. How to decide which opinion was the best between a football fan and an analyst, who certainly don't have the same perception of the game?
The common answer would be that an analyst wouldn't have the same amount of impartiality, so he would deliver the most objective and complete analysis of a game.
However, could we also say that a football fan's emotions allow him to see things that the unbiased analyst didn't spot?
That is why, when a football analysts (at least those who pretend to be) start to do tactical reports on one game or player, the advice I can personally give is to demarcate the subject and don't get away from it. And above all, explain the intentions, the strategy, not the results.
In fact, this precise moment creates the separation with both empires: fans would argue to say "why do you analyze things? We lost 3-0", "and at the end? we lost". Because a win can't be bad and a defeat can't be good. But this way of thinking is totally respectful.
It reinforces the duty football analysts or any other analyst have, to explain that tactics are not an explanation of the results, but an illustration of a process a coach, alongside his staff, implements to TRY to win.
Tactics are the process, not justifications. However, the thing I wish to happen more frequently is when supporters are not especially agree with analyst doesn't mean they are wrong. Even one question could be asked: can analyst use opinions from fans to improve their analysis?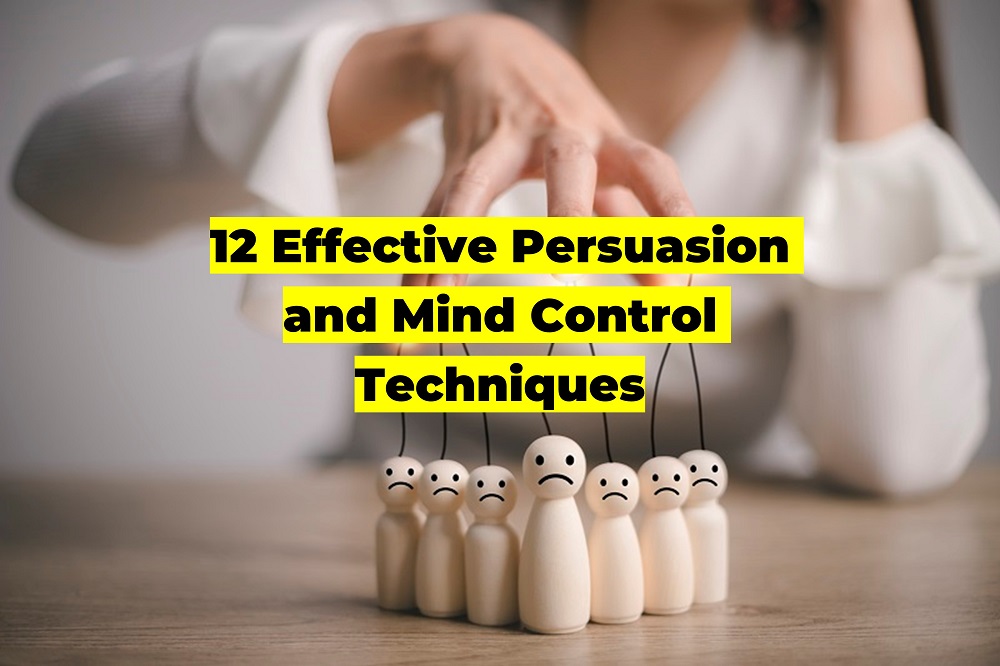 12 Effective Persuasion and Mind Control Techniques | Blist
12 Effective Persuasion and Mind Control Techniques
slickshares.com
I agree. 100%. As I said, they probably have seen, due to the level of implication and emotions they have, things I didn't spot. In my analysis, I frequently search what fans thought about the game, and send my work to them to discuss about these 2 angles of perceptions but many rarely react bar few on here. Which is important in football discussions.
EDITOR'S PICK
The relation between those two empires (emotions and analysis) is bilateral. Football fans need an analyst knowledge and his biased opinions to improve and refine their thoughts about the game, but why analyst wouldn't rely on fans to bring them knowledge  Fans know the history of a club, coaches that went through, dynamics, the identity.
All of these features help to understand the way a team plays, and could explain why they implement this kind of tactics instead of another. We demonstrated both empires could get along with each other. But can we mix those two entities? Can a football fan become an analyst of his own club? And that is the most interesting topic to discuss.
Analysis, in the common sense, requires no emotions to be as efficient as possible in the report (which is the most difficult part of analysis). That's why we potentially have skepticism about a fan who analyze his club's tactics.
However, according to what i said earlier, the mix between emotions and analysis could embody the ultimate level of analysis. The fan has the historical knowledge of his club. If we add an excellent level of tactical knowledge, the mix could be amazing.
I think the best option is to analyze other clubs rather than the club you support (Me personally, if u noticed I rarely go deeply into Barcelona's and Liverpool's games tactically. Because I may always end up being biased). That's why I'm mostly invested in analyzing most 'non Barca and Liverpool' games mostly, I don't have this emotion who prevents me to analyze the game globally.
To conclude, analysis and emotions have always been two different and separated empires. The firefighter versus the pyromaniac. If both empires can use each other to bring very good analysis, the association can bring two scenarios: perfection or total chaos.
'True' objectivity is a myth as it should be. The sooner that's inferred, the better. Sentiments have no on/off button, they are perpetual – consciously and unconsciously. There's bias in choice, there's bias in code, there's bias in selective data. You CANNOT resist sentiments.
RECOMMENDED FOR YOU
___________________________________________________
The BraggsSports Team, (BS) appreciates all your constant support.
We are driven by the fact that you remain our only source of inspiration, as we continue to gather, write and publish stories around sports, analyze and interpret the game tactically for you. That's why we continue to ask for your constant support.
How to support us!
*Please share our website link with friends and loved ones daily.
*You can also support our dynamic team working day in and day out to keep you up to date, with any amount.
Use the following payment methods:
MTN Mobile Money: +237675048061
UBA: Account No: 11009000507